Real Agents.
Real Success Stories.
Listen to what our agents are saying about their life and careers here at TheMLSonline. Take a moment to hear a few of our agents' unfiltered thoughts and surprising insights.
Real Leads.

Real Clients.

To truly ignite your real estate career, quality leads are essential. At TheMLSonline, we provide quality, active home buyer and home seller leads. We use an advanced lead distribution system, powered by our popular consumer website.
Powerful lead distribution system to your smartphone
Multiple lead-types available seven days a week
Lead conversion tools and training
Unparalleled lead insight and intelligence tools
Take leads leads throughout the entire Twin Cities
Real Leaders.

Real Support.

The leadership at TheMLSonline is dedicated to providing an unmatched level of support and resources for our agents. At TheMLSonline, you'll find a team of agents, staff and leaders that truly care about you and your success in this business. TheMLSonline is proud to have been named a top 100 workplace by Star Tribune for 13 consecutive years.
We are dedicated to empowering and serving our agents, employees and clients with the knowledge and experience of an expert, and the care and concern of a family.
Keith Castonguay
President & CEO
TheMLSonline.com
Our

Mission

We are dedicated to empowering and serving our agents, employees and clients with the knowledge and experience of an expert and the care and concern of a family.
Our

Vision

Our vision is to be the preeminent real estate company - the first choice of associates and clients alike.
Our

Values

We value Honesty, Integrity and Authenticity in all that we do.
Pursuing More than
Great Careers.
At TheMLSonline, we know that successful businesses are built on the foundation of family and strong connections within local communities. New agents are welcomed as a part of our growing family who understand the value of getting connected. We have many social events throughout the year where you'll develop great new relationships and become an integral part of the team. As a group, we have made a difference by helping a number of causes such as Wounded Warriors, MN Teen Challenge, and Toys For Tots.
Real Training.
Real Impact.
If you're ready to excel, nothing can affect your personal and professional growth like high impact training and coaching. Each week we provide business development classes, mastermind sessions, accountability groups, and one-on-one coaching.
Get connected and take your career to the next level!
Our training includes:
Next Level Mastermind Groups
Business Development Classes
One-on-one Coaching
Accountability Groups
Training on social and digital media marketing
Lead system and conversion training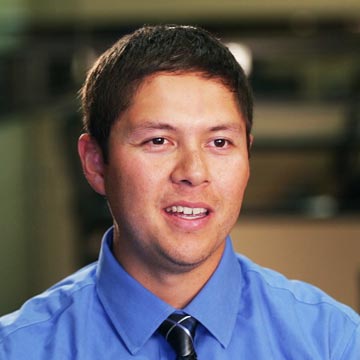 The management, agent support staff, and training I have received at TheMLSonline helped me double my production in 18 months. After first learning how to successfully convert company business leads into real business opportunities and satisfied clients, I have now gone on to build a team. I could not have done that without participating in our branding and team building programs.
Chris Adams
Twin Cities Elite
Real Estate Team
Convenient Office Workspaces
TheMLSonline has a growing number of local offices throughout the Twin Cities designed for the productive agent. With modern conference rooms and meeting spaces designed to grow your business, our offices add a touch of class to every transaction. Each office is well equipped with standard technologies for scanning, copying, and faxing. In addition, each office has open workstations for agents on the go— perfect for jumping online or making follow-up calls. Get connected with our team of professionals and find your workspace at a local office near you.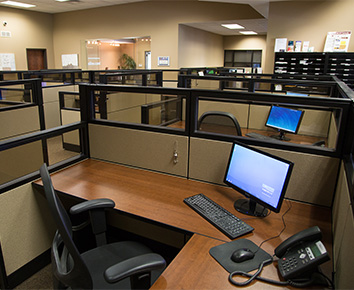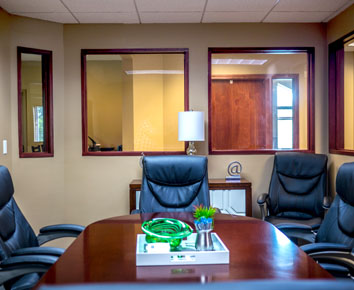 Real Technology.

Real Result.

Obtaining leads is only part of your challenge as a real estate agent. Converting leads into commissions is the real battle. At TheMLSonline.com, we offer our agents industry-leading technology to help manage your business and coordinate all of your marketing efforts.
Get real leads from your PC or Smartphone
Monitor your client's online search activity
Manage clients & leads with our proprietary CRM
Automated drip-emails to stay in front of your clients
Integrated email & calendar with automated online productivity tools
When getting back into real estate, TheMLSonline.com and their database management system were essential in helping me grow the Cooking Real Estate Team. Utilizing all the tools made it so I could properly serve the business leads to grow my referral business.
Stephanie Cook
Cooking Real Estate Team
Ignite Your Real Estate Sales Career.
TheMLSonline offers more training, support, leads and marketing for far less than a typical brokerage.
| SERVICE | TheMLSonline | Typical Brokerage |
| --- | --- | --- |
| Commission Splits | up to 100%! | 60-80% |
| Leads | 20+/mo | ??? |
| CRM Software | FREE | $30/mo |
| Agent Website & Mobile App | FREE | $20/mo |
| Custom Listing Videos Sample | FREE | N/A |
| Technology/Desk Fee | $79/mo | $250/mo |
| Transaction Fee | 1st Five @ $399 | $500/ea |
| TOTAL MONTHLY FEE | $79 | $300* |
*This is only an estimate for example. Actual total will vary based on brokerage & production.
More Than
A Website.
We know consumers want a powerful home search. They demand the experience be user-friendly, free, and accessible on the device of their choice. That's why we continue to invest heavily in our technology and public outreach. TheMLSonline.com is Minnesota's premier home search destination with nearly a half-million visits each month. TheMLSonline.com is uniquely positioned to connect our agents with lead opportunities everyday.
Here are a few of the reasons why consumers love our site:
No sign-up required to search
Request a showing in a single click
Save, rate, & comment on favorite properties
Detailed neighborhood information
Large thumbnails on map for easy browsing
Mobile apps for iPhone, iPad, & Android devices
Market & Brand Yourself
with Our Help.
Today's Realtors need attractive, well-conceived digital and print marketing pieces to make a strong impact and ignite their career. So, why not partner with a brokerage that gives you more?
My focus always has been to help my clients achieve their real estate goals, whether buying or selling, and so I often come up short on my own efforts to market my business. I feel fortunate to be able to lean on the great marketing support at TheMLSonline.com — cutting-edge, professional materials, innovative videos and staff who are always willing to accommodate and try new ideas.
Mary Jo Franzen
REALTOR®, CRS, GRI, SFR
Some of our marketing resources include:
Complimentary agent bio videos
Complimentary listing videos
Automatic drip email campaigns
Professionally photographed listing photos
Quarterly, no-cost real estate newsletter
High-quality listing brochures & buyer packets
Take the Next Step!
Fill out the form below or contact
Managing Broker Rochelle Spiess @ (612) 990-4778
Thank You
We've received your request! A manager will be in touch very soon.